Un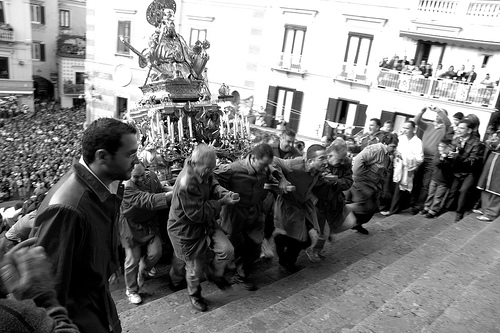 ique in its natural beauty, Amalfi enchants certainly the heart of all its visitors. Who then was lucky enough to visit during the days of June 27 also has the opportunity to participate with the community to the festival dedicated to the patron Saint Andrew.
In late afternoon, after the religious mass, the Piazza Duomo fills with locals and visitors waiting to see the procession that leave the church and continues through the main streets of Amalfi.
The festival goes on all night with concerts in Piazza Duomo and ends with the running of the statue of Sant' Andrea up the steps of the Duomo and an unforgettable fireworks.